Shell shapes research and filter added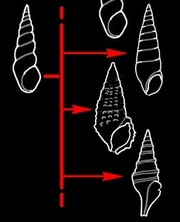 Dear visitor,
I just added a long developpement work to the interactive plates: now, you will be able to filter the species plates by shell general shape.
This feature is added to the already existing filter abilities. With this addition, Conchylinet has now an unique and powerful tool to help with the identification of the shells.

Click here to have more details about this new and unique feature, or start to play with it from the species interactive plates.

These filters will become more and more efficient with the continuing enrichment of the species diversity and distribution recorded in the database.